Melaninful Blog
10 Badass Halloween Costume Ideas for #Blackhalloween
Oct 20, 2021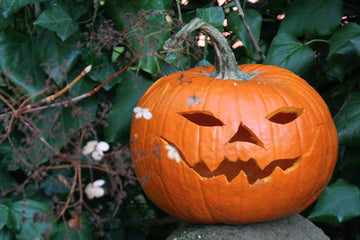 Halloween is not simply a costume festival, but also a day to express yourself in your own unique way. There's nothing like donning your own creations or dressing up as your favorite character to make you happy. Because Halloween does not limit your imagination, you may dress up as anything, even transgender or ethnic characters. The original appearance is still the finest, which implies that a dark-skinned figure would look great in the same attire as a black human.
Here are some fun and scary Halloween costume ideas for black men and women that we've put together, along with some extra information to help you make your creations even better 🎃🎃.
1. 
Kim Possible
Shego and Kim Possible, characters from Disney Channel's iconic animated series and dressed up by two gorgeous young ladies, @brihalofficial and @kieraplease.
2. 
Lance from Legendary Defender
Many reviewers praised this costume shot not only for the makeup but also for the cool guy @raheucks, who matched the cartoon character image with his cheeky look on his face.
You can find this jacket by searching "lance jacket Voltron"
3. 
Clawdeen Wolf from Monster High
Please give a round of applause and sincere compliments for @kieraplease's creative makeup and flawless costumes, which highlight the innate image of the cartoon character Clawdeen Wolf.
4. 
Velma Dinkley is a fictional character in the Scooby-Doo
Scooby-Doo is a movie that has always been in the hearts of the kids of yesteryear, @wavydaesy reimagining as Velma Dinkley for Halloween. Sweet, beautiful and charismatic, complimented with her amazing skin.
Specially, the costumes are quite simple and they are available in any clothing store.
5. 
Hell boy
Hellboy - real name Anung Un Rama - is the son of the hell duke Azzael and the sorceress Sara Hughes. Hellboy's image is both powerful and fearless, and @keithkelleytv has received many comments for successfully dressing up the character's image and personality through his work.
Hellboy's indispensable accessories:
  -  The Right Hand of Doom
  -  Sawed horns
6. 
T'Challa from Black Panther
Black Panther is a film that has attracted a large audience because it is not just about superheroes but also about representing black culture. @roifresco dressed up as the superhero T'Challa - a warrior with honor, respecting his opponents and willing to spare his enemies' lives with the traditional Wakanda costume.
7. 
Avatar
Avatar is an American science fiction film released in 2009. Check out this video by @deandrehopkins sharing about how he dressed his character in the movie. He took his own time to draw the character's special motifs, from small to large, as well as important accessories such as a spear.
8. 
Frozone from The Incredibles
@cosplaynay- He is a well-known cosplayer well renowned for his amazing creations, including "Frozone"- He is Mr. Incredible's best buddy and close ally in The Incredibles. The photographs of Frozone that he dressed up as are extremely interesting, so it's no surprise that he got a lot of attention.
9. 
Princess Tiana of Maldonia from the Princess and the Frog
@jasdoitcosplay, she has a pretty and lovely face that suits her dressing up as princess Tiana and she is also one of the most-watched cosplayers.
The outfit is a yellow dress with an apron, which is easy to find and suitable for many ages.
10. 
Pharaoh and Queen
Who can resist a powerful costume from the pharaoh and the queen? Try to innovate for this year's Halloween just like this beautiful couple.
Furthermore, we have wonderful products for both special events and regular wear, such as the month's two best-selling hoodies, Queen Egyptian cosplay all-over sweatshirt and Pharaoh cosplay all-over hoodie. Make sure you're comfy and stylish.
-------
Looking forward to seeing unique Halloween costumes this year? Feel free to get creative, but remember to stay safe while celebrating Halloween amid the pandemic. Have you decided who you will dress like?  🖤🎃😈👻🔮