A Look Back at August! ✊🏾
We are thrilled to take you on a journey back through August, a month bursting with vibrant new designs, best-selling items, and heartwarming customer stories.
Top Picks In August ⭐
T-shirts and hoodies have taken the spotlight, becoming the go-to fashion statement for the community. These pieces, each a canvas of pride and style, have found a special place in the hearts and wardrobes of many.
New Arrivals In August
August at Melaninful celebrated the rich patterns of Adinkra and Ndebele, intertwined with tributes to iconic Civil Rights Leaders. Each design is a nod to our shared history, making wearers not just stylish, but deeply connected to their heritage. Wear them with pride, honor our past, and showcase your Black Pride.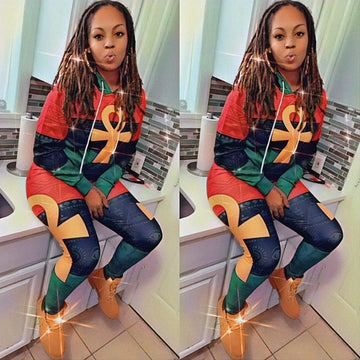 Customer Spotlight: Celebrating the Ankh Spirit!
Hey everyone!
We just received this heartwarming photo from one of our amazing customers. 😍
She's absolutely glowing in our "Ankh: A Perfect Match!" set. It's not just the outfit that stands out; it's the pride and joy in her eyes that truly captures the essence of Black Pride and beauty. ✊🏾
She's not just wearing a matching set; she's embracing and showcasing her love for her heritage. It's moments like these that make us so grateful and excited about what we do. 💗
A big shoutout to this wonderful customer for sharing her special moment with us. It's a beautiful reminder of the spirit and heart of our Melaninful community. Keep shining!
VISIT MELANINFUL FAMILY
New Blog Posts
July was a month of discovery and storytelling at Melaninful. Two new blog posts were published, each offering a unique perspective on African design and Black Pride!