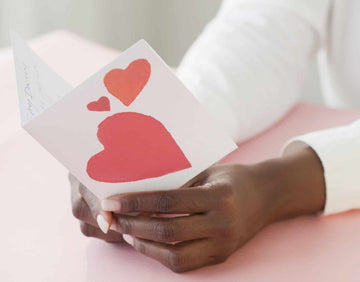 Valentine's Day is always a perfect chance for couples to express their love to their other half ❤.  Whether you prefer a romantic dinner out or a costly Valentine's Day gift, that special girl in your life deserves a reminder of your romantic side. Valentine's Day cards for her, such as a handwritten card, as simple and meaningful as it is, is usually the item we treasure the most—even more than the present it accompanies. 
This Valentine's Day, surprise the one you love with a one-of-a-kind card featuring your favorite memories. Choose from funny or romantic designs and personalize with their name and a thoughtful message to show them how much you appreciate them. This blog will provide you with some great Valentine's Day card ideas that perfectly describe what's on your heart. 
1. DIY Photo Card with Buttons
Turn a simple card into a heartfelt photo card decorated with lovely buttons to show your sweetheart how much you care. This simple but not boring idea would undoubtedly evoke strong feelings of affection in the recipient.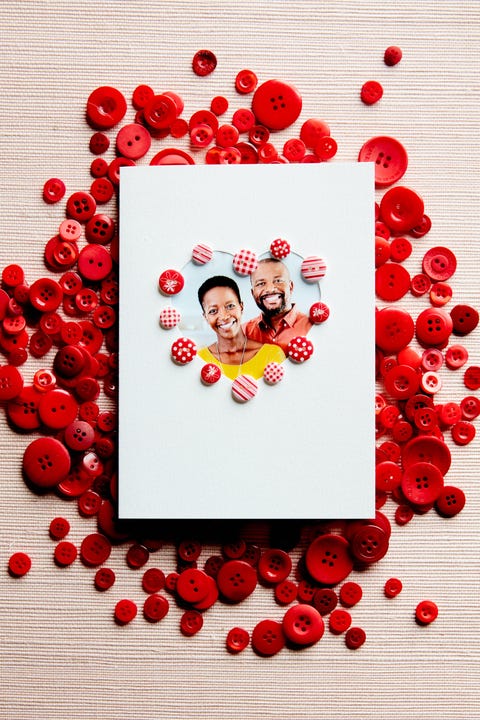 Source: countryliving.com
2. Personalized Photo Card
Memories endure a lifetime, so why not put your best moment on display and remind your bae about it? 
With a Personalized Valentine's Day card for her, which has you and your girlfriend's best photo and a message, you'll be sure to make her feel special.
Source:
Pinterest
3. DIY Lollipop Heart Flower Cards
This easy-to-make but cute idea also shows her how sweet she is to you. Especially for those sweet-tooth girls.
4. Funny Meme Card
If you're looking for something more exciting, add a little humor to your Valentine's Day card with your favorite memes and puns. Surely, it would make your bae laugh throughout the holiday.
Source: redbubble.com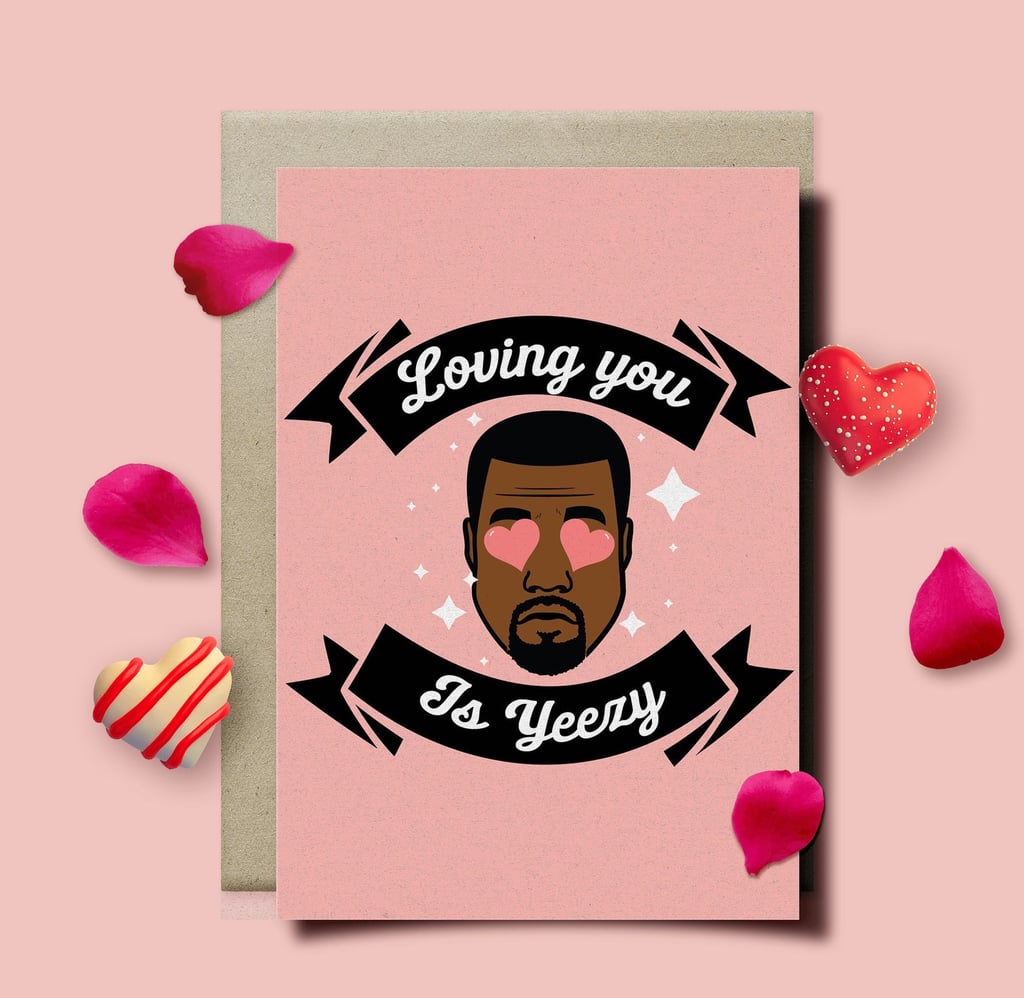 Source: popsugar.com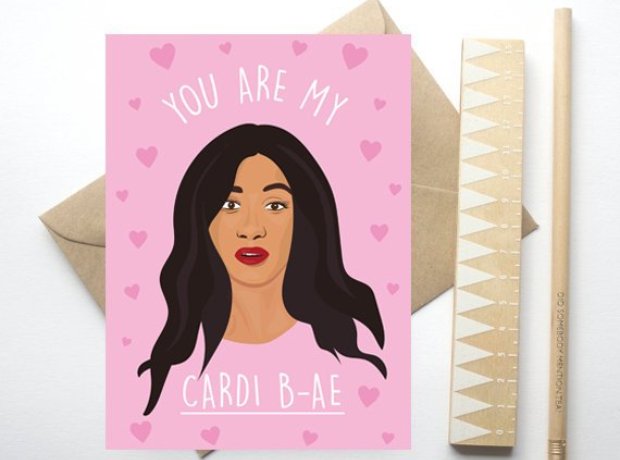 Source: capitalxtra.com
5. 3D Valentines Card
You can make someone's heart melt by this cheerful and playful Valentine's Day card for her! When you open the card, the heart has a fun 3D affect that pops out of the center of the card. The pop-out heart is stunning from all angles and sides.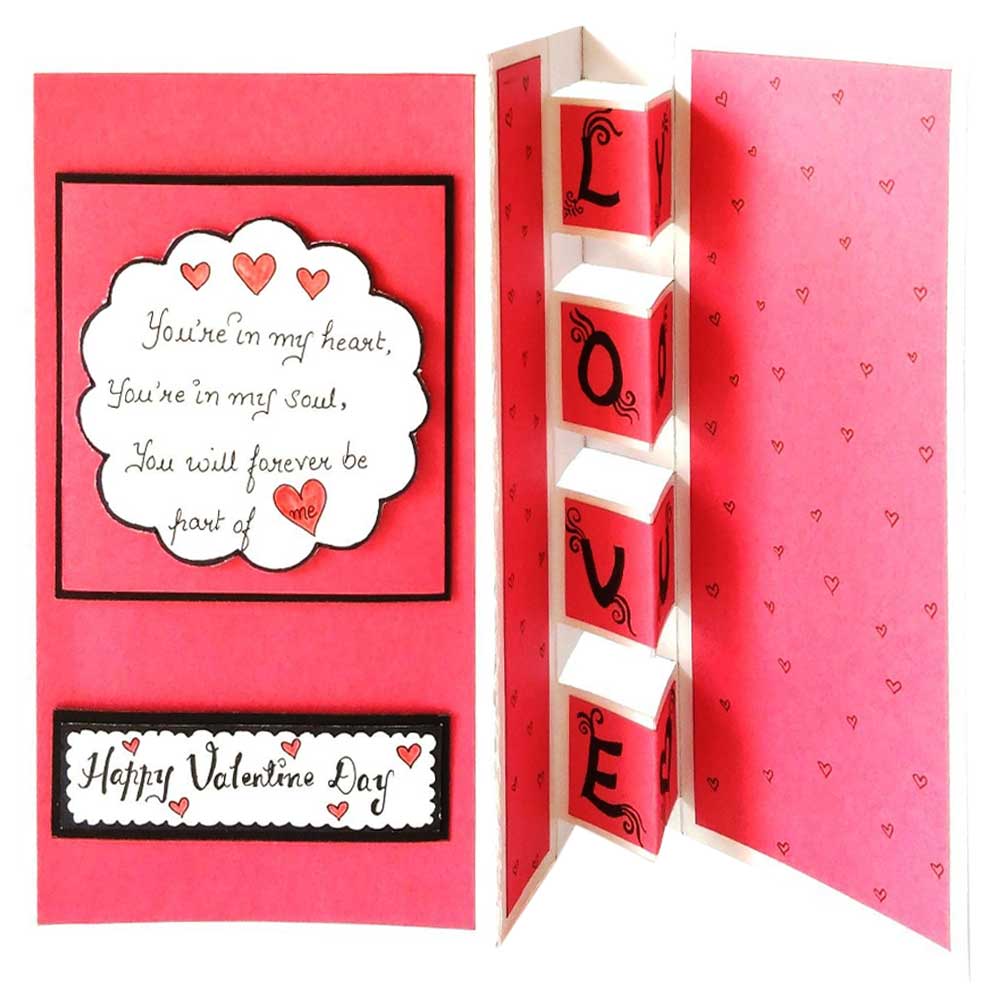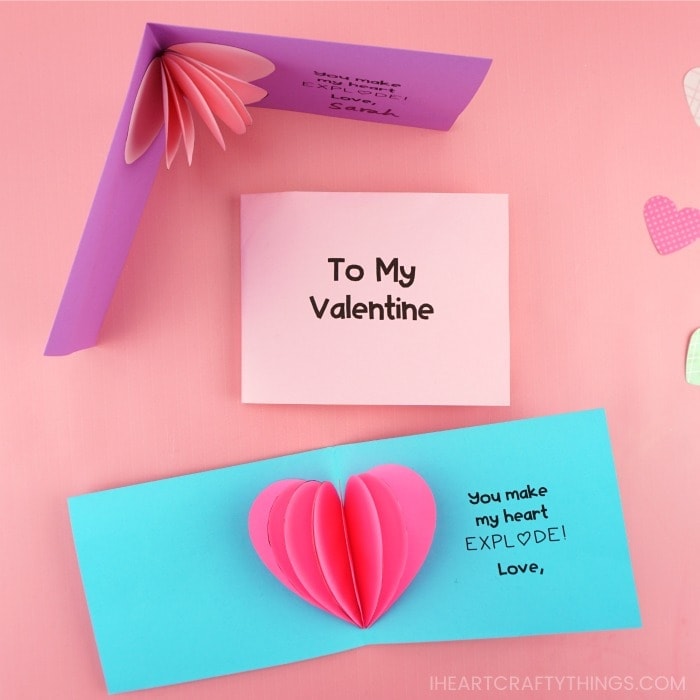 Source: iheartcraftythings
6. Vintage Valentines Card
On the hunt for something a little different? Let's take a look at the collection of amazing vintage cards, which are perfect for making a personal card that's as unique as your Valentine's.
It also tells your girl that your love will live on forever through these designs.
7. Black Love Valentine Card
Classic but not cheesy! These designs are specially created for Black couples. Send it to your lover on Valentine's Day and charm her with a one-of-kind template.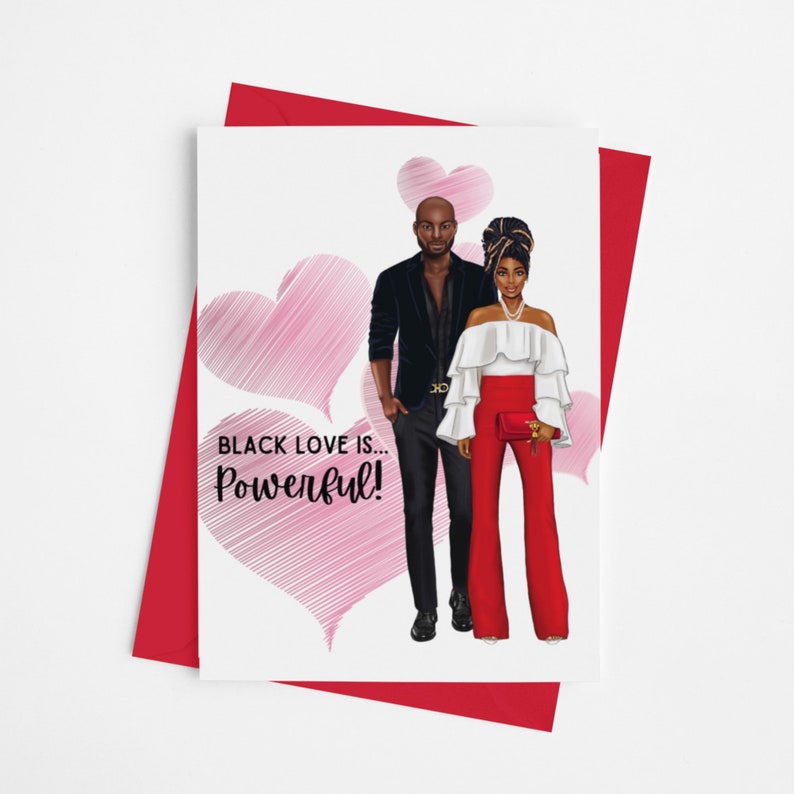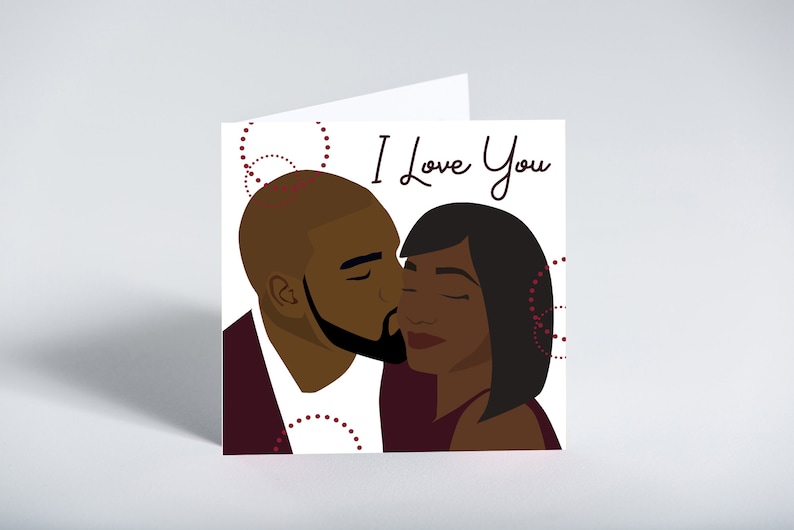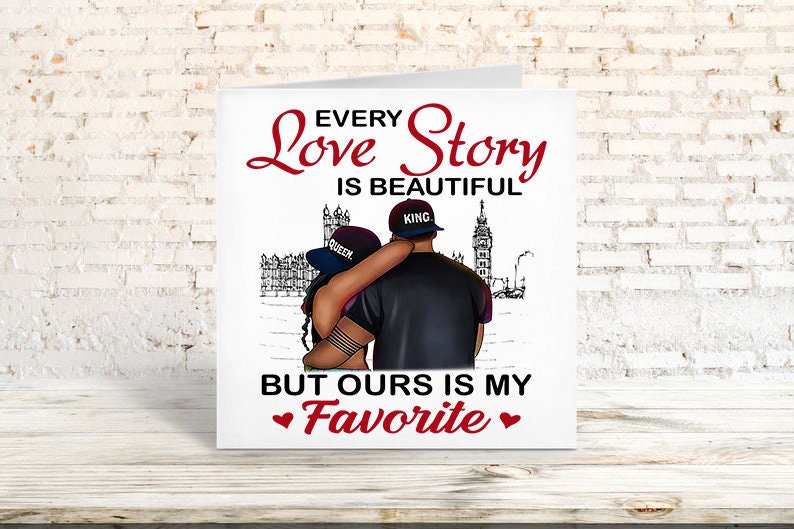 Source: Esty
8. Handwriting Valentine Card
Nothing beats heartfelt sentiments for Valentine's Day as making your own cards and writing love notes, which adds a special personal touch that your Valentine will treasure.  
When planning what to write for Valentine's Day, just show her how enthusiastic you are about your future together. In-jokes between the two of you, the lyrics to 'your song', and cute doodles are sure to make them smile as well.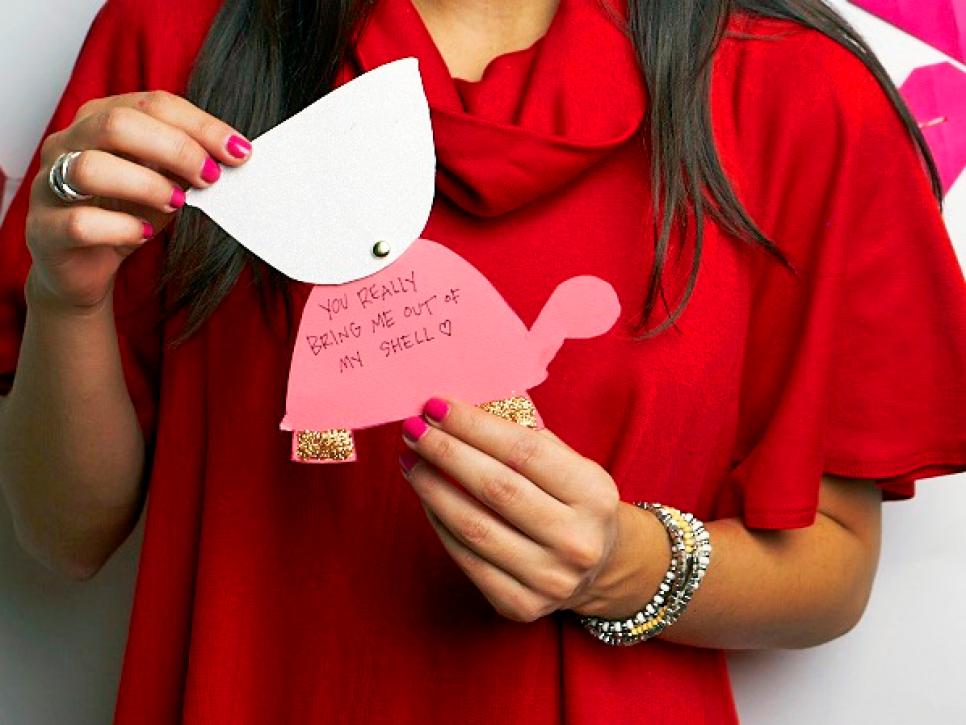 Source: hgtv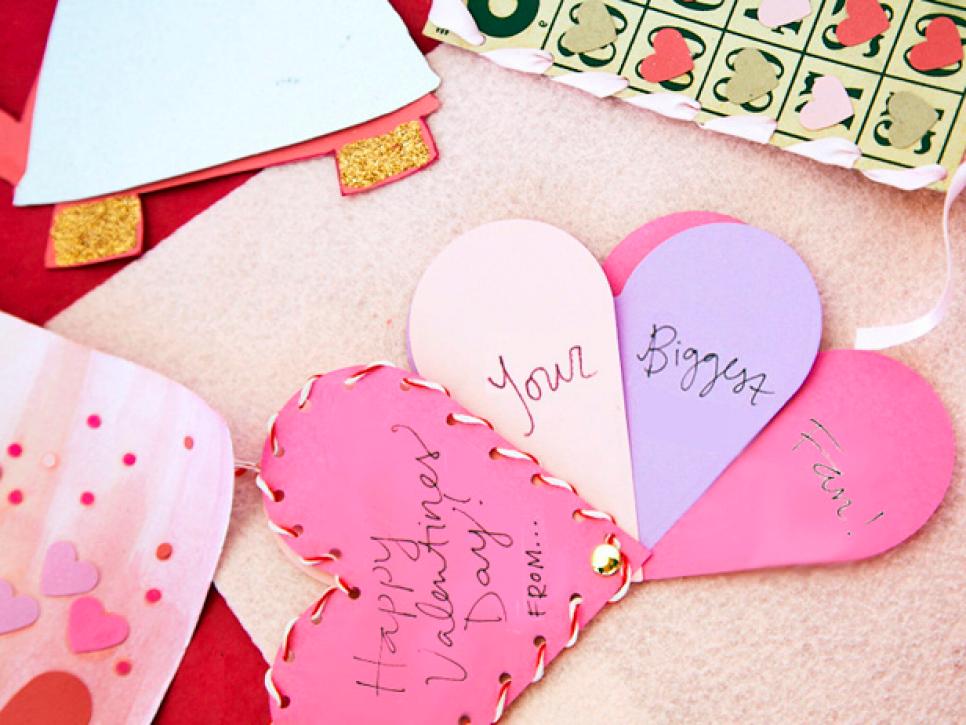 Source: hgtv
9. Floral Valentine Card 
Make someone happy by sending them this lovely and traditional Valentine's Day card! You can't ever fail with flowers for Valentine's Day because everyone loves receiving them. The whole, beautifully designed, is ideal for making the day extra special and adding to the love that you both share.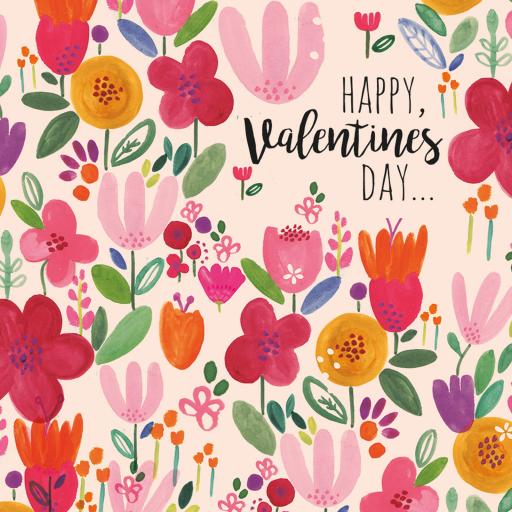 Source: animalgiftclub
Source: walmart
10. Minimal Style Valentine's Card 
Let a loved one know just how much they mean to you this V-Day with this beautiful Valentine's Day cards for her and a message to your one-and-only love with simple and elegant card style.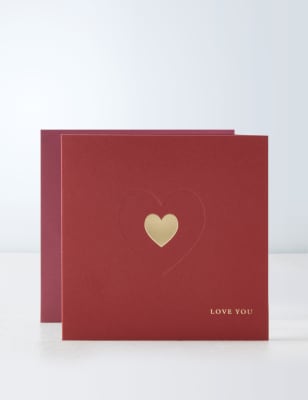 Source: marksandspencer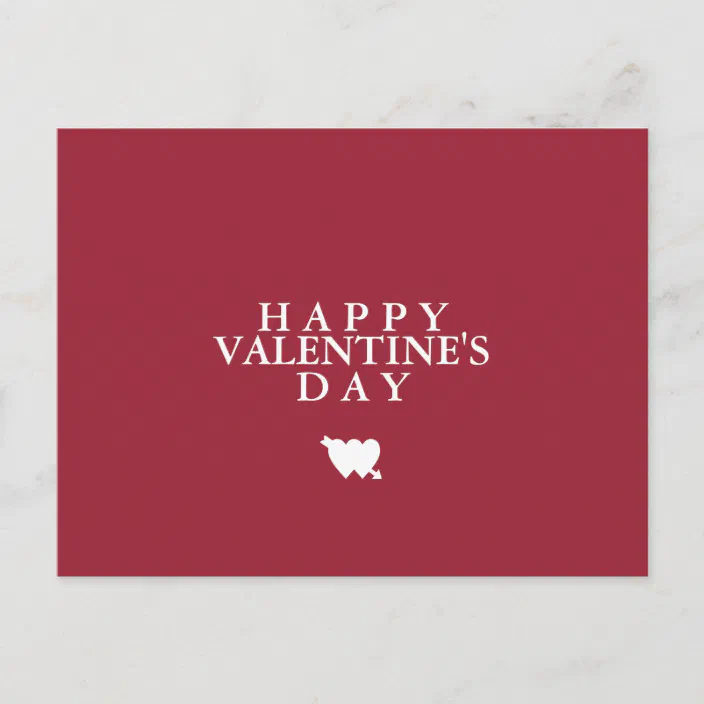 Source: zazzle
11. 
Doodle Valentine's Card 
These creative-and-fun drawings and lovely messages stand your Valentine card apart from store-bought choices.  
You can DIY your own card, below are some of our suggestions for you. Simple but efficient, you don't need to be a handful to do this!
Source: Amazon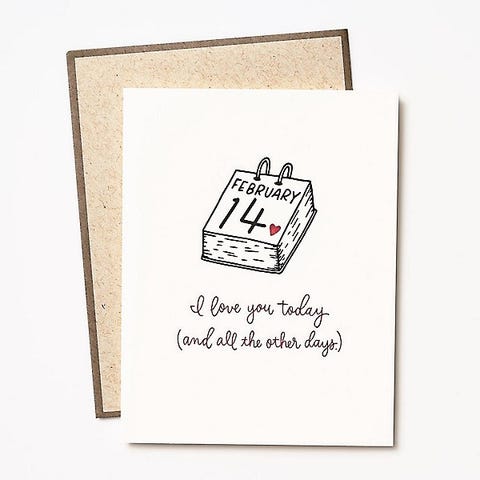 Source: elledecor
---------------------------
Whatever you have planned for Valentine's Day, make it completely memorable by taking a look at our amazing selection of cards. Although you may have found the ideal present, just remember the Valentine's Day cards for her are equally important. 
Whether you are looking for funny, vintage, or cute Valentine's cards, the most important reminder is to show your heartfelt love!