Melaninful Blog
25 Gorgeous Melanin Quotes for Your Beautiful Skin
Dec 09, 2021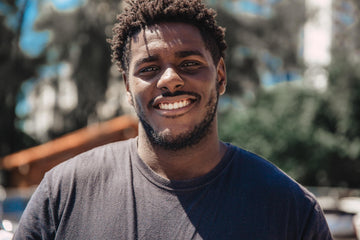 All people are lovable in their own way, whether they are white, brown, or black. Skin color is a priceless gift that life has given us, so let's be grateful and preserve it by always loving our own skin.
The misconception that black women are less beautiful has been reinforced by the media, advertising, mainstream companies, and product offerings. Today's women are expressing their voices through racist activism to encourage self-care and love for skin, and the following are melanin quotes that sincerely want to send you guys to love for your skin. 
Say it loud: I'm black and I'm proud!
"Stop comparing skin tones. Who cares if your skin is lighter or darker than the person standing next to you? Change can only happen once you can truthfully look in the mirror and love that Deep Chocolate, Cinnamon, Mocha, or Caramel complexion."  
"God made me this way so I have to be happy with who I am. And it's a journey. And I embrace my brown skin sisters. I love them and I hope that they embrace me." 
"Don't be so hard on yourself. Be perfectly okay with being who YOU are. Fully embrace yourself, flaws and all. Love yourself right where you are. Strive to do better, but don't beat yourself up for every shortcoming that you may have. Be brave in your journey! Hold your head up high, and keep moving forward."
"Our melanin will always make us marvelous... Just imagine what that sea of sisterhood would look like. Magic!" 
"I am not my hair. I am not this skin. I am the soul that lives within."
– Rumi 
"One day our descendants will think it incredible that we paid so much attention to things like the amount of melanin in our skin or the shape of our eyes or our gender instead of the unique identities of each of us as complex human beings."
"There is a lot of pressure on women to conform to a certain image - shadeismitself is another manifestation of that." 
- Sharon Hurley Hall, 'Exploring Shadeism.' 
"…Beauty shouldn't be defined by whether you wear the Deepest Deep Foundation (like me!) or the Translucent one. It's all about confidence in your own skin and in your beauty. It's corny, but it's true."
"I'm convinced that we black women possess a special indestructible strength that allows us to not only get down, but to get up, to get through, and to get over."
"Black women were created of brown sugar and warm honey. the sweetest thing to bless the earth. Be wary of anyone who tells you otherwise."
"Humanity today forms a single species and can interbreed freely. Differences in color of hair, skin and eyes are largely due to differences in the quantity of a pigment called melanin, and this does not affect humanity's essentially unitary character. Nor do differences in the shape of the eye or nose, in the shape of the skull, or in height."
- Isaac Asimov, Beginnings: The Story of Origins 
"Dear Exquisite Black Queen... No matter what shade of MELANIN you are, know that your skin tone is brilliant. You, my Queen, are phenomenally made!" 
"Glamour is about feeling good in your own skin."
- Zoe Saldana. 
"I cannot run away from who I am and my complexion or the larger society, and how they may view that."
"When I dare to be powerful, to use my strength in the service of my vision, then it becomes less and less important whether I am afraid."
"Bringing the gifts that my ancestors gave, I am the dream and the hope of the slave. I rise. I rise. I rise."
"Just because you are different doesn't mean that you have to be rejected." 
"The African race is a rubber ball. The harder you dash it to the ground, the higher it will rise."
"Beauty is being comfortable and confident in your own skin."
- Iman. 
"We aren't beautiful in spite of our Blackness, we are beautiful because of it. So don't dare try to give the credit to anything else." 
- Shayla Pierce.
"I'm a woman
Phenomenally.
Phenomenal woman,
That's me."
"Team Light Skin? No. Team Dark Skin? No. Team Brown Skin? No. TEAM MELANIN… Black Women and Black Girls are Exquisite Beauty in EVERY Shade".
"No, I'm NOT Team Light Skin. No, I'm NOT Team Dark Skin. No, I'm NOT Team Brown Skin. I'm Team Melanin because we are one! I'm a Black Queen that celebrates ALL shades of Black beauty. Black women and Black girls are equally beautiful in EVERY shade. Our skin tones are Exquisite Beauty. Respect the complexion!"
"Respect the Complexion!"
"Melanin touches your eyes like the sun kissed bliss of mankind".
- Mimi Ton 
-------------------
We hope that through this article, it will help you to be proud of your skin regardless of whether it's light or dark because we are all lovely and lovely people. We deserve to be loved no matter what we are. So first, love yourself by appreciating your skin.