Melaninful Blog
The Ultimate List of Black-owned Spas That Worth Visiting
Dec 22, 2021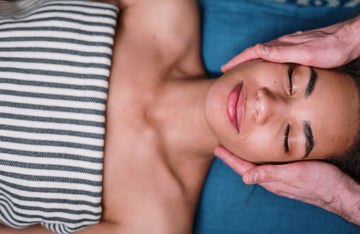 In the hustle and busy life, spa treatments have become one of the most common ways for people to take care of their bodies. It works perfectly for taking care of both physical and mental health.
Let me introduce you some Black-owned luxury spas across the US!
Alabama
Healing Waters Wellness Center & Spa
💆🏾 720 23rd Street South Birmingham, AL 35233
At Healing Waters Wellness Center & Spa, they're committed to helping their clients feel relaxed and renewed. Every member of their staff has over 20 years of experience and a deep passion for wellness. Their services include colon hydrotherapy, BioCleanse foot baths, Korean-style hip baths, Strawberry Laser Lipo, computerized BioFeedback, and much more. They use all FDA-certified equipment and are proud members of I-ACT. No matter what your wellness goals are, they're ready to help you achieve them.
Alaska
Herb Heals Therapeutic Massage
💆🏾 5313 Arctic Blvd #200A Anchorage, AK, US 99518
They welcome all people who are in need of a massage, whether it be for pain relief, stress, relaxation, tension, etc. They are here to help those who desire the help. They can do anything from a relaxing Swedish massage to a deep tissue massage, medical massage, focus work, and trigger point therapy.
Man Spa
💆🏾 701 W 36th Ave Unit A3 Anchorage, AK 99503
The Man Spa, located in midtown Anchorage, is the Gold Standard in Men's Grooming!
Founded in 2017, their mission remains the same in 2020: Provide a healthy outlet for men to look and feel their best, and to create a safe place where men feel seen, heard and esteemed.
Their talented staff performs high quality services and men's grooming services in a completely masculine environment that helps them relax and be themselves. They specialize in short to medium length hair tapering, bald fades, straight razor shaves and beard designs. To add to their experiences they also have licensed massage therapists available by appointment to do table massage.
Arizona
The Jenesis House (Coming soon)
💆🏾 Arizona, US
The Jenesis House (TJH) was created for the one who seeks to discover the true luxury of self-care, bringing awareness of the importance of mental and physical well-being. They will be the first female, black-owned, adult-only resort in Prescott, Arizona, offering a spa, healing arts, farm-to-table nutrition, and complete wellness experiences in a beautiful, energy-efficient, sustainable setting. The thirteen-room destination retreat will be heavily inspired by Afro and Asian influences, a cultural mix in reflection of the creator's diverse background.
California
Nailphoria
💆🏾 320 17th Street Oakland, CA 94612
Nailphoria Day Spa in Oakland has been a go-to studio for glamour and wellness for many years. Did you know they offer more than just nail services?  Be sure to stop in and enjoy their complete menu of spa services, including skincare, massage, spa parties, mobile services, and more.
Kanna Spa
💆🏾 2041 Pioneer Court, San Mateo, CA 94403
Kanna Spa honors the kanna plant, indigenous to South Africa.  This plant's properties are known to increase relaxation, instill a sense of well-being, inspire personal insight, decrease anxiety and calm the body and mind.
Kanna Spa certified massage therapists strive to provide the same benefits, coupled with relief from pain, overexertion, fatigue and stress. Their therapists are well versed in various modalities and can execute customized sessions from a finely tuned deep tissue massage and true body work intensive to an ultimate relaxation escape for those seeking a more pampering approach.
Their services include massage, reiki, Acutonics (sound therapy), aromatherapy, CBD treatments, cupping, body scrubs and wraps, detox sauna, body sculpting, facials, waxing, lash and brow enhancements, and couples' packages.
Ammara Veda
💆🏾 1145 E Washington St Suite #100, Phoenix, AZ 85034
Ammara Veda is a day spa located in downtown Phoenix, Arizona dedicated to the treatment, care and upkeep of all skin with an emphasis on ethnic skin; through providing a relaxing and soothing atmosphere, client-informative sessions, and offering a natural and organic product selection, Ammara Veda will be the go-to place for ethnic skincare services.
Website: https://ammaraveda.skincaretherapy.net/home
Colorado
Body & Soul Salon and Day Spa, Inc.
💆🏾 4118 E. 8th Ave, Denver, CO 80220
Body & Soul Salon and Day Spa, Inc. offers hair, nail, skincare & waxing services. Professional Products and a relaxing atmosphere with superior service.
On the Go Wellness Spa
💆🏾 2295 S. Chambers Rd, Unit I Aurora, CO 80014
They are the Only upscale, family owned and operated, black owned full day Spa in Aurora, Colorado offering advanced skincare, massage therapy, full body waxing, full day spa packages, natural body care products and a lot more!
Accent Beauty
💆🏾 307 W 11th Ave Denver, CO, US 80204
Accent Beauty is a skin care salon that specializes in skin care for men and women. They offer Swedish, Deep Tissue, Trigger Point Therapy, Reflexology.
Connecticut
Healing Hands Massage of Hartford
💆🏾 56 Arbor St Suite 417b, Hartford CT 06106, USA
Their mission is to help their clients actualize their ideal self through their Mind, Body and Soul System. They are committed to relieve stress, reduce pain and improve overall muscle health with their therapeutic massages. Through their fitness division, they combine hands on techniques with the application of cutting-edge technology as a tool to help you achieve your weight loss and body shaping goals. They strive to build trust, support and execute proven strategies for their community to get past fear and inaction to achieve the mastery of their wellness goals.
Escape Massage & Esthetics Studio LLC
💆🏾 34 Jerome Avenue Ste. 319 Bloomfield, CT, US 06040
In 2010, Escape MTS was established with the belief in keeping the mind & body in balance. They are committed to providing world-class professional therapeutic services to their clients and nothing less!
Delaware
Edward's Wellness & Skin Care
💆🏾 1608 Marsh Road, Wilmington, DE
Thelma Carole Edwards, owner of Edwards' Wellness & Skin Care Facility, is an internationally trained Licensed Aesthetician, CEMI (Certified Infant Massage Educator) a Certified Massage Therapist, Reflexologist, Event and Corrective Make-up Artist. In addition to her work with many beauty corporations she has also practiced her artistry in private salons, Macy's, Bloomingdale's, and John Wanamaker Salons. She is an educator and a regular contributor to The Skin Inc. Journal, an international trade magazine focusing on corrective work, Heart & Soul Magazine, and For You (a magazine dedicated to ethnic brides). Mrs. Edwards Is A Proud Member of Infant Massage USA.
Thomas Eugene Edwards, Thelma's husband, is co-owner of Edwards' Wellness & Skin Care Facility. He is also an experienced Licensed Massage Therapist.
Website: https://edwardswellness.skincaretherapy.net/about-us
Florida
Flawless Wax & Spa
💆🏾 202 E Colonial Drive, Ste B Orlando, FL 32801
Flawless Med Spa is locally owned and operated for over nine years in the Downtown Orlando area. Under the direction of Dr. Betances Flawless Med Spa has become Downtown Orlando's Top-Rated Spa.
They empower their clientele to feel confident and care-free in their skin providing modern medical aesthetic treatments and intimate area hair removal services in a luxurious spa setting. Always being a firm believer in introducing new advanced treatments for all skin types and tones, Flawless Med Spa is proud to offer the latest news in beautification and lifestyle.
Georgia
Iwi Fresh Farm to Garden Spa
💆🏾 1800 Jonesboro Road Atlanta, GA 30315
IWI fresh Garden Day Spa. They partner with local farms and gardens and handpick fresh vegetables, fruits and herbs to create fresh skin care products. Their products are handmade products and services. They have fresh spa services such as Manicures, Veggie Pedicures, Veggie Facials, Herbal Massages, Waxing, Threading and Natural Hair Care.
A Visible Difference Beauty Concepts
💆🏾 13051 Abercorn Street Extension, Suite B-1 Savannah, GA 31419
A Visible Difference is a source of refuge, a place where you can retreat then return to your normal routine anew. The menu of services is specially created with the wilted flower (a tired woman) in mind to help rejuvenate and restore you to a striking beautiful flower. Their technicians are highly trained individuals with over 30 years combined experience. The goal is to have you, the client, leave their establishment feeling refreshed, looking beautiful and anxiously waiting to return.
Nubiance Spa & Salon
💆🏾 2325-100 Cheshire Bridge Road Atlanta, GA
Located in Buckhead (Atlanta, Georgia), their friendly and professional stylists are dedicated to providing the state-of-the art styles in their relaxed salon and spa.
They are your best choice for custom hair design styles, relaxers, glamour cuts, corrective colors, professional colors, foiled highlights, sew-in weaves & infusions, wigs, Keratin Smoothing Treatments, thinning hair treatment, natural presses, loc starting, loc grooming, loc restoration, individual lashes, XTREME lashes, eyebrows (threading and waxing), facials, microdermabrasian, full body waxing, glamour make-up and wedding make-up.
Illinois
Bettye O Day Spa
💆🏾 1424 E 53rd St #LL, Chicago, IL 60615, USA
Located in the beautiful downtown Hyde Park Chicago area, Bettye O Day Spa specializes in first-class treatments. Their aim is to nurture and relax each of their guests with individualized and innovative therapeutic techniques. They create a safe place for healing to occur. The choice of how to move forward on your journey is a personal decision, honored without judgment. Start your journey with them today.
Veola's Day Spa & Wellness Center
💆🏾 2150 W 95th St Chicago, IL, US 60643
Veola's Day Spa and Wellness Center is located in the heart of Chicago's prominent Beverly Hills community. A full-service day spa and wellness center, the facility is located at 2150 W. 95th Street. The building's rich terra cotta, butternut, and teal facade provides a picturesque backdrop reminiscent of Southwestern architecture. Designed, owned, and operated by a mother and daughter team, the spa has a staff of professional service providers offering spa services such as facials, waxing, body scrubs, body wraps, hydrotherapy tub treatments, steam treatments, manicures, pedicures, cellulite treatments, hair care, and a host of other indulgences.
Indiana
Elite Hands Massage Therapy
💆🏾 5550 W 10th St, Indianapolis, IN 46224
At Elite Hands Massage Therapy, they are a spa providing massages, yoni care, full body detox and body contouring. They are located in Plainfield In.
Website: https://elitehandsbodyandspa.as.me/schedule.php
Instagram: https://www.instagram.com/elite_hands08/
Iowa
Renewal Skin & Body Center
💆🏾 347 Scott Ct. Iowa City, IA 52245
"My mission at Renewal is to provide exceptional esthetic services to people who value taking care of their appearance through professional skin care products and treatments. My goal is to educate my clients about how to attain or maintain healthy skin so it can carry out its many functions properly.  I strive to create an environment in which my clients can relax and renew their mind.  I welcome you to explore Renewal on these pages and invite you to schedule a personal appointment in the near future.​"
Kentucky
Skin Care by Tracie
💆🏾 105 Lyndon Lane, Suite 106 E Louisville, KY, US 40222
Skin Care by Tracie is a well sought-after establishment for consumers desiring professional and quality spa treatments in Skincare, Massage Therapy and Waxing Treatments.
Tracie Michelle opened Skin Care by Tracie with a desire to educate consumers in how the provided services can help with self-care, health, wellness, maintain a better emotional, mental and physical lifestyle living. She's a veteran in the industry with 20+ years of experience in Massage Therapy, and 17 years in Esthetics that her clients appreciate and love.
Louisiana
Esthetique Facial Spa
💆🏾 4500 Clearview Suite 202 New Orleans, LA, US 70006
Esthetique Facial Spa is an intimate day spa established in 2008. Their spa consists of 5 treatment rooms and 5 estheticians. Their professional and experienced staff welcomes all clients' skin issues, problems and concerns. They take pride in only using the best skin care products with no parabens or other harmful ingredients. They would love an opportunity to earn your trust and deliver the best service in the industry.
My Spa, My Way
💆🏾 700 East Kings Hwy Shreveport, LA 71105
Are you ready to unwind after a long week at work? Do you want a unique getaway with your girls? Whatever the occasion, you can visit My Spa My Way to revitalize your body and mind. If you're feeling knotty, you can try theirs: hot stone massage, Swedish massage, deep tissue massage, prenatal massage, express massage
A massage is more than just an indulgent treat. When you get a massage at My Spa My Way in Shreveport, they can help increase blood flow to your muscles and boost your energy levels. They want to make sure you leave them with a smile on your face. Call today to ask about their spa services that include facials, massage, manicures and pedicures and designer packages.
Maryland
The Face Place
💆🏾 6935 Oakland Mills Road Columbia MD
The Face Place is a 38-year veteran of spa services and rates among Maryland's best day spas and wellness centers. Their estheticians, message therapists, acupuncturists, energy Healers, teachers and nail technicians perform 5 Star services with the best training and highest professional standards.  They take pride in their customer service and aim to provide the best Spa and Wellness experience available at an affordable, down to earth price.
Ivy Lounge Unisex Salon & Spa
💆🏾 6205 Baltimore Avenue Riverdale Park, MD
They are a full-service luxury spa and salon situated equidistant of the Hyattsville Art District and Riverdale Park community. They offer a range of signature spa and salon services to meet the exquisite needs of their clientele. Ivy Lounge offers clients the right blend of the latest technology and holistic beauty to transform your spa experience, leaving you feeling beautiful inside and out.
Massachusetts
Age-Less Weigh-Less
💆🏾 300 TradeCenter, Suite 4790 Woburn, MA 01801
At Age-Less Weigh-Less they recognize that "not all men and women are created equal", especially when it comes to losing weight. This is why they pride themselves on creating programs that are tailored to meet each individual needs.
They also know that life sometimes gets in the way and can hinder you from achieving your weight loss goals. They have a solution for that. Their program is designed to have flexible scheduling options as well as some mobile services.
Age-Less Weigh-Less is not a franchise and you're not just a number. They are here to guide you through your weight loss journey every step of the way. Upon completion of their program you will be well-equipped with the tools you need to maintain your weight for a lifetime. They thrive to help you be your best! Be Age-Less. Weigh-Less. Reveal the new you.
Michigan
Menzie Salon & Spa
💆🏾 22884 Ryan Road Warren, MI 4809
Their Warren location is a full-service salon and spa serving you with all of your beauty and relaxation needs. At Menzie Salon & Spa, they provide beauty with a higher purpose and relaxation in regard of your health. Specializing in all phases of hair care ceramic straightening highlights quick weaves, net weaves, barber cuts, locks, twist braids and much more.
They offer a wide range of unique beauty products for your entire body, customized skincare and massage packages, gift certificates for your special someone and great daily specials.
Minnesota
Amuure Holistic Healing
💆🏾 3701 W Old Shakopee Road #550 Bloomington, MN 55431
Amuure Holistic Healing is a mobile and fixed-based therapy business operating in Minneapolis, Minnesota, providing specialized therapeutic and holistic treatment for a wide range of clients. As well as providing traditional therapy and massage – including Swedish massage, deep tissue and sports massage – they also provide therapy for clients who are recovering from injury or require specialized treatment, including myofascial release, craniosacral therapy, myoskeletal muscle alignment techniques (MAT), medial massage, oncology massage and pre-natal massage.
Mississippi
Spa Innovations
💆🏾 2614 Southerland St Jackson, MS, US 39216
Mrs. Evans provides the very best of Esthetician-based spa solutions for any and every type of customer...affordable membership pricing, first-time specials and a private, intimate environment, what's not to enjoy? Spa Innovations brings over 20 years of spa experience to Metro Jackson spa-goers...book online today!
Missouri
Petra de Salon & Spa
💆🏾 3401 Main Street Kansas City Mo 64111
Petra de Salon & Spa is a full-service beauty destination in Kansas City.  Their menu of services includes hair (including ethnic hair care, braids, color); manicures and pedicures, make-up artistry, massage, waxing for face and body, skincare, body treatments, henna tattoos, lash services, and more.
Their team also specializes in graphic arts and photography.  After a day of services at Petra de Salon, they'll help you with a portfolio of photography for business, weddings, modeling, special occasions — even sporting and team sessions.
Nebraska
iBeauté
💆🏾 6572 Maple Street Omaha, NE, US 68104
Relax and indulge at their inclusive, Omaha-based spa specializing in the most advanced skin, lash, and body treatments.
#iBeauteStudio is thrilled to still be able to cater to their clients throughout this pandemic and be everyone's go to for a much-needed spa experience. They welcome everyone - women, men, teens, children. They are always accepting new clients and referrals. You have the ability to book as many services as their availability allows you to that way you can get everything you desire done in one stop.
Nevada
HooHa V-Spa
💆🏾 4015 W Sahara Ave Las Vegas, NV 89102
Vaginal Steaming Spa In Las Vegas.
This ancient natural remedy has lots of health benefits which include help to heal your womb, infertility, PCOS, Heavy Menstrual, Heavy Cramping, Vaginal Dryness, and Yeast!
Miraculous Massage & Facial Spa
💆🏾 5803 W Craig Rd Ste 101 Las Vegas, NV 89130
Miraculous Massage & Facial Spa was established in 2016. Miraculous Massage & Facial Spa is well known for their massage/facial therapy because of the miracles that happen from clients who have chronic pain/stress/migraines/ anti-aging/weight loss and more. You will reap the benefits of massage if it becomes a regular part of your life (monthly membership $60.00) which includes 1 hour massage per month. Their goal is for them to work together to take better care of your health, long-term. All therapists are licensed massage therapist also certified medical practitioners with the Miraculous results every time you visit.
The Richest Touch
💆🏾 6625 S. Valley View Blvd STE 414 (Building D)
The Richest Touch is a massage practice and organization dedicated to providing exceptional therapeutic massage to the world.  With nearly a decade of bodywork experience, their therapists are experienced in the best modalities to assist your body in the processes of alignment and healing.  They work to ensure that their clients are actually feeling better.  Their primary focus is to interrupt the pain cycle by applying necessary therapeutic touch to the areas that are causing pain and discomfort in the bodies of their valued clients. 
New Hampshire
The Metrospa
💆🏾 487 Central Ave Dover, NH, US 03820
The MetroSpa is unique in its commitment to providing a prestige experience through excellent salon and spa services while making a positive impact on the minds, bodies & souls of their guests, employees & community. With a strong focus on employee training, they offer their clients the most cutting edge and knowledgeable service in the area.  They are devoted to using professional products that provide the best in quality & technology during your service, as well as offering home care options for you that are guaranteed to extend the life of your service results, all while promising to make a minimal impact on their natural resources.
The MetroSpa prides itself on its reputation for "above and beyond" professionalism and innovative high-quality services in all departments. The main attraction of the MetroSpa is their stress-free unified team environment that fosters a professional and enjoyable atmosphere for their premiere customers.
New Jersey
Clique Salon & Spa
💆🏾 220 High Street Burlington, NJ
Specializing in haircuts, styles and services for their multicultural guests, including retexturizing, colors, sewn and bonded weaves, natural twists and locks, and more. They also offer massage, make-up artistry, skin care, body treatments, and hair removal.
New Mexico
Face Med Spa
💆🏾 6800 Montgomery Blvd, Suite D
ABOUT FACE Med Spa is the place to be for restorative treatments and cosmetic injections. Come in and explore.  Especially now. There are so many options to benefit your best self-including chemical-free options.  Consultations are on the house. Come in with a dream and leave better than you imagined. No regrets at ABOUT FACE.
Website: https://aboutfacemedspa.com/
Ayanna Denise Skin
💆🏾 6800 Montgomery Blvd. NE Suite D, Albuquerque, NM, United States, New Mexico
All services treat face, neck, décolletage (if needed), hands and arms as all these areas are part of the integumentary system and also require nourishment. Scalp massage may be needed as well. They will naturally care for this area as needed. A lovely, light lymphatic massage is standard for any service as well.
Treatments are customized for the needs of each client.
New York
An'Tyrice Salon and Spa
💆🏾 381 Main Street Poughkeepsie, NY 12601
An'tyrice Salon and Spa offers professional hair styling for a multicutural clientele, including extensions, weaving, fusion and linkettes, trend-setting cuts and styles. They also offer tanning, makeup artistry, manicures and pedicures, skincare, waxing, and massage.
Walker's Apothecary
💆🏾 264 Newark Avenue Jersey City, NJ, US 07302
Walker's Apothecary is an inviting boutique that surpasses any of the usual expectations of an ordinary spa or salon. An apothecary that fuses cutting-edge and traditional treatments that will soothe the mind, body and soul; bringing to each client a personalized care, which embodies the passion and knowledge of its owner, Shalea Walker.
Groom Room Men's Spa Lounge
💆🏾 215 Tremont Street door #8 Rochester, NY, US 14608
In Rochester, New York, this spa lounge specializes in treatments for the men. Those with full facial hair will appreciate the Beard TLC service, which includes an exfoliating cleanse, hot oil application, deep conditioning, and a trim.
North Carolina
Pure Body Salon & Spa
💆🏾 2415 Tuckaseegee Road, Charlotte, NC 28208, USA
Pure Body was established in 1983 as a full-service salon. In 2007, they opened as Pure Body Salon & Spa, Charlotte's premier upscale, ethnic full-service salon and spa.
They are quietly nested in a beautiful 1940 renovated house located on the border of Charlotte's Historic Wesley Heights Community west of Uptown Charlotte.
They have created the best of both worlds under one roof. Their services are offered for complete transformations of pure mind, body, and spirit. They are centered on the belief of using and offering all natural products. From Dermalogica to Phyto, and the PhytoSpecific all botanical Relaxer, they believe everyone should have beautiful and healthy hair, nails and skin.
Bella Derma Spa-Raleigh, N.C
💆🏾 853-2E Durham Road Wake Forest, NC, US 27587
Bella Derma Spa is located in Wake Forest and has a foundation of organic spa therapies that cater to men, women, and teens.
They offer a variety of lavish facials and body treatments using only the finest of natural and botanical products. They also offer full body waxing, back facials, phototherapy, microdermabrasion, micro-needling, chemical and non-peels, detox body treatments, eyebrow and lash tint, lash perming, hand/foot treatments, massage therapy, weight management, and nutritional services.
North Dakota
Motor City Beauty Salon & Spa
💆🏾 206 N 19th Street, Bismarck, ND, United States, North Dakota
Motor City Beauty Salon & Spa is a Salon and Spa serving the Bismarck, ND area with exceptional services to exceed the most demanding standards! A variety of salon services are available from their highly trained staff of beauty and personal care professionals. You'll feel refreshed and look great after a trip to their spa.
Ohio
The Spa Co-Op – Columbus
💆🏾 124 S Washington Ave Columbus, OH 43215
Replenish is their movement to redefine beauty through a personalized approach to spa services, yoga and products. It's a place where transformation is possible and where peace is versatile. It's a place that believes in giving back to yourself first in order to allow the healthy flow of all they desire to manifest.
Oklahoma
Live Well 360 Beauty & Wellness Center
💆🏾 165 W 15th St Edmond, OK 73013
Medical and Sports Massage Therapy since 2005 providing Cryoskin body sculpting/localized cryotherapy, Herbal Beauty/Wellness Remedies, BodyHealth Supplements, Holistic Therapies and a full range of Esthetic services.
Angels & Sages
💆🏾 11600 N Pennsylvania Ave Ste B Oklahoma City, OK 73120
Welcome To Angels and Sages Foot Sanctuary & Spa in Oklahoma City. An experience unlike anything you can find in this part of the country. is a space for you to find reprieve from the everyday hustle while tending to your inner and outer beauty. At Angels and Sages, their mission is to bring health, relaxation and well-being within in all who will enter their doors.
Oregon
Acqua Luna Spa
💆🏾 11280 Ne Evergreen Pkwy Ste 213 Hillsboro, OR 97006
"Acqua Luna" is the "water moon" in the Italian language. It represents divine, feminine beauty and celebrates the mystique of being a woman.
They pride themselves on giving you an exceptional experience, every time.
Just as the moon's glow illuminates the ocean's glory beneath, at Acqua Luna, they highlight your natural beauty within.
Pennsylvania
Salt Cove Wellness
💆🏾 760 Andrews Road Bath, PA 18014
Experience salt therapy in a relaxing controlled environment.  Give yourself the opportunity to relax your body in a natural way.  Enhance your immune system, improve your respiratory system, help your skin, simple breathe and relax.
Salt Cove Wellness is bringing modern Halotherapy ( salt room sessions ) to Northeast Pennsylvania.  It is their belief that a balanced and healthy lifestyle does not need to be complicated, for that reason they are making salt room sessions available to the community.  They have constructed a pristine salt room in which a halo generator crushed, and disperse micro-particles of pure 99.99% pharmaceutical grade salt into the room.  The floor and walls are covered with Himalayan salt. The salt room is equipped with carefully engineered ventilation and a high-efficiency climate control system.  Nestled in a country setting surrounded by nature, Salt Cove Wellness is not just a salt session stop, it is your salt wellness escape and your relaxation destination.
Tennessee
Exhale Spa Escapes
💆🏾 4294 Hughes Meadow CV Memphis, TN 38125
Their massage therapy and spa services are provided in a residential studio that has been transformed into a serene paradise.  Get away to a place with the comforts of home or partake in some of the same pleasures in your chosen space.
At Exhale Spa Escapes they strive to meet their clients' every expectation, in hopes of exceeding it.  They value professional, high quality service and standards.
Website: https://exhalespaescapes.com/
Texas
Koffee Day Spa
💆🏾 1118 S. Akard Street Dallas, TX 75215
Welcome to Koffee Day Spa, a swank, boutique spa located in downtown Dallas, specializing in facials, massages, body treatments and waxing. Over the last two decades they have been providing the very best in Facials, Massage, Makeup, Manicure/Pedicure, Body Treatments and Waxing. If you want an affordable luxury in a cool urban setting then look no further than Koffee Day Spa. They also carry a full-line of products geared towards a complete wellness lifestyle. See for yourself today.
Tru Essence Cosmetic and Medical Spa
💆🏾 1725 Main Suite 2 (corner of Jefferson and Fannin) Houston, TX, US 77002
Tru Essence is a luxury cosmetic and medical spa, that addresses undesirable changes of the face and body that occur as a result of the ageing process. Owned and operated by medical and pharmaceutical doctors Tru Essence treatment plans are customized according to individual needs to give the desired effect. Fully committed to enhancing the qualities that make you who you are, Tru Essence revives and restores overall wellness to men and women, while renewing self-confidence. Click here to meet their Tru Essence team of surgical and pharmaceutical experts. 
Essential Body Bar
💆🏾 1220 Cleveland Street Houston, TX 77019
Essential Body Bar spa offers a wide variety of treatments for a total body experience. From soothing body wraps and exfoliating cleansing facials to hot stone massages and therapeutic sessions. All are provided to you with quality service in a clean and relaxing setting from their professional and welcoming staff.
Spa Days Brazilian Wax and Nail Studio
💆🏾 6260 Westpark Dr. Suite 325 Houston, TX, US 77057
Here at Spa Days Brazilian Wax & Nails, they believe in catering to your every need of a feel-good service of relaxation. Specializing in, Brazilian Wax, Facials, Back Treatments, Eyelash Tinting, Gel Nails (Shellac), Acrylic nails, Pink & White (Solar), Manicure and Pedicure.
Sfactor Salon&Spa
💆🏾 150 E Highway 67, Ste 150 Duncanville, TX, US 75137
Love Thyself Day Spa
💆🏾 101 South Coit Road Richardson TX 75080-5743
LOVE THYSELF DAY SPA is a paradise of peace, comfort and tranquility whereby guests are welcomed with personalized attention to their health needs. Within this very private and intimate atmosphere, their friendly, warm-hearted, and competent staff is eager to make a difference. It is their hope to assist individuals in rejuvenating body, mind and spirit through a change of habits involving a more natural, holistic lifestyle. They believe that these essential health behaviors of self-nurturance are an expression of self-love. On a larger scale, true self-love brings into consciousness the desire and duty to love all other creatures including Mother Earth. To love and nurture themselves is a manifestation of honor, gratitude and reverence for life, as well as a higher spiritual consciousness. This self-love is the same kind of love that brings about a healthy heart, healthy relationships, families, community, and a healthier world. And thus they say that, "To effect real change in the world…one must first Love Thyself."
Virginia
Anjella Paulette Spa and Style Bar
💆🏾 110 W. 20th Street Norfolk, VA 23517
They are committed to delivering the best experience to help you reconnect and restore balance to your mind, body, and spirit. Their experienced therapist are highly trained to deliver the best non-surgical, non- invasive treatments for complete and total rejuvenation. Choose from a variety of beneficial treatments including permanent hair reduction, facials, chemical peels, waxing, lashes & brow styling and other beneficial treatments to help you de-stress, look better, and feel rejuvenated during your visit and beyond.
Natural Beauty Salon & Spa
💆🏾 4857-B Finlay Street Richmond, VA 23231
Natural Beauty Salon & Spa is Richmond Virginia's premier full-service, Natural Hair salon. Experts at styling and maintaining kinky, koily Health, Chemical-Free Natural Hair.
Natural Beauty Salon & Spa fosters an environment dedicated to the nurturing and advancement of their stylists' passion for creative expression and technical excellence as well as their desire to provide an unparalleled salon and spa experience for their clientele.
West Virginia
The Palm Salon and Spa
💆🏾 134 Goff Mountain Rd, Cross Lanes, WV 25313
Feel rejuvenated with salon and spa services from The Palm Salon & Spa. They offer a complete line of beauty care services including hair care, nails, massages, eyelash extensions, and much more. Their experienced stylists take the time to consult with you and find the right services that will make you look and feel your best.
Wisconsin
Kneaded Relief Day Spa
💆🏾 5500 East Cheryl Parkway #126, Madison, WI 53711, USA
Kneaded Relief Day Spa & Wellness is a full-service Wellness Spa specializing in therapeutic treatments including massage therapy, facials, nail services, waxing, body treatments, hydrotherapy, personal training and wellness classes, to create a stronger body, mind, and spirit.
Their spa is located on an expansive, restored prairie, giving clients a view from several rooms of a beautiful nature landscape and making guests feel like they are worlds away when they are only a few short minutes out of Madison. Inside Kneaded Relief, you will find the peaceful sounds of soothing music accompanied by the calming scents associated with rest and tranquility.
------------------------------
There are a lot of benefits of spa treatments which are not only reducing pain, detoxification but also increase your self-confidence, self-esteem and reducing stress.
Enjoy your day off at Black-owned Spas now! Find yourself nearest Black-owned spa in your area and experience their services.