Melaninful Blog
Must-try African American Ponytails Hairstyles for Black Women
Dec 22, 2021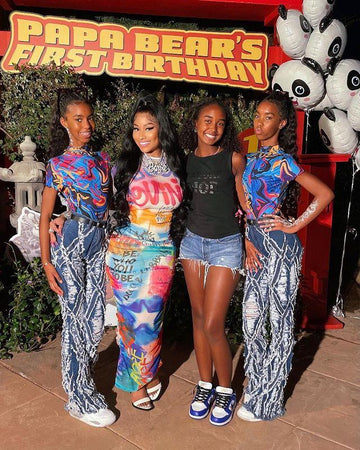 So sweet and sexy at the same time, the African American Ponytails Hairstyles seems like the most popular hairstyle for women. Due to some genetic factors, black women with thick, ruffled hair wonder if they can wear a ponytail. And... Yes, you certainly can! 
Here are some trendy suggestions for both casual and special events that you can try!
Long and Sleek Black Ponytail
Harmony is essential when it comes to finding the perfect long and sleek black ponytail. Long and sleek black ponytail hairstyles may transform your attitude and confidence at a time when you most need it. Girly and elegant, this hairstyle would make you look great in any dress you wear.
Bubble Ponytail 
Obviously, it's a fantastic looking yet simple hairstyle. Tie your hair up in a classic ponytail first, then tie down the length with rubber bands to form smaller and round parts that resemble bubbles.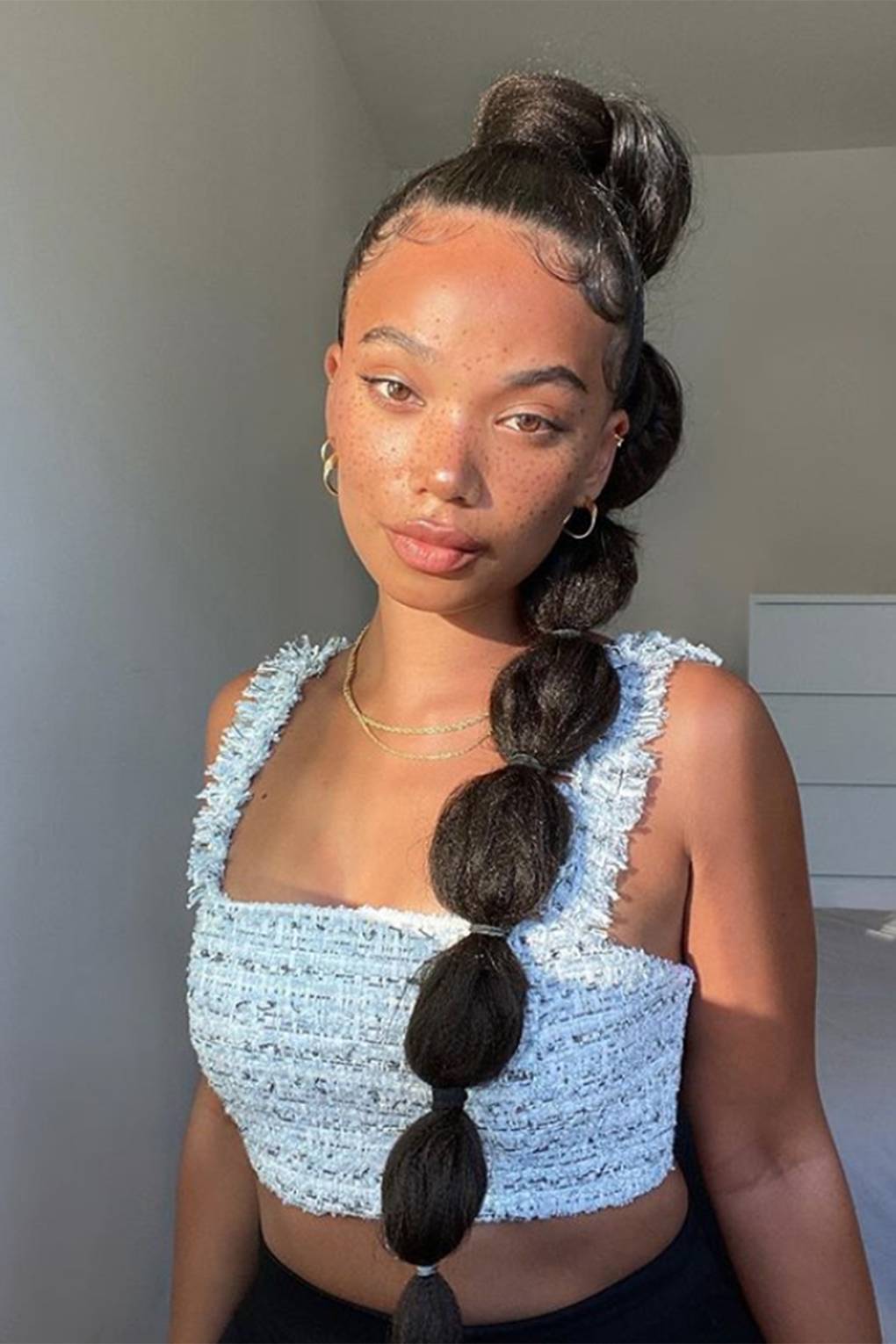 Source: Glamour Uk
Braided Ponytail
We highly recommend this look for you, since it is one of the most protective styles for your natural hair. You don't even have to struggle with straightening or brushing your hair with braids and twists. This always looks pretty good even when you just wake up. 
Ponytail with Baby Hairs 
Tired of messed-up baby hairs that are always not-in-line?  This hairstyle not only solves this trouble, but it also enhances what nature has given you!! Baby hairs are a lovely detail that may be the icing on the cake of a style, whether they're swept to the side or sculpted into curlicues. Finessing your edges has gone a long way with so many innovative methods to put them down. 
Ponytail with Curls 
Simple and fast, this ponytail hairstyle requires little effort, only takes three minutes to do. Your look would be so eye-catching. Curly ponytails, in fact, are all over our social media feeds right now, and they're looking great. There's a curly ponytail for every hair type, with everything from tight coils and precise corkscrew curls to undone waves and disheveled textures. 
Curly Afro Puff Ponytail 
The Afro ponytail, also known as the Afro puff, is a stylish method to show off naturally curly African American hair. It is a basic hairstyle that can be completed in a few basic tricks. All you will need is a comb, gel, and a hair band to keep your hair in place. This style may be worn while sleeping and kept in the hair for several days, making it ideal for vacations or hectic schedules. Afro looks adorable in a cute, high, puff ponytail. It's also great for keeping your hair out of your face. 

Source: @lupitanyongo
Colored Ponytail 
Choosing the right color to go with your personality will make a huge difference in the way your ponytail looks. Platinum blonde and neon pink, for example, are both attractive choices. Let's play with colors and create the most unique ponytails for yourself!
Ponytail with Bang
The High Ponytail with Bangs is an uncommon but fashionable hairdo that makes people drool. It might be because of its bold appearance. This hair also enhances your facial features, making you appear taller and smaller. One more thing is about how flawless it makes everyone's face look. With this sweet hairstyle, you'll switch a very casual look into something that everyone will notice! 

Source: @iamcardib